Hi my sweet friends! I hope your Monday was uneventful and hopefully crafty! I am so excited that I have been in my craft room for the last three days and I have lots to share with you this week.
I was inspired by the photo at Case Study and decided to make this card:
I was so inspired by the beautiful backgrounds in the inspiration photo and the DT's cards, but I didn't really have a die or a stamp for it. So, I used a Martha Stewart All Over the Page punch and made my "background". The sentiment tag is a Spellbinders and the sentiment and flowers are from Inspired by Stamping. The ribbon is from RRR. Something happened to my sewing machine, and I need to work on it, so I decided to "paper pierce" using my sewing machine.
Thanks a million for stopping by my blog today. I honestly love knowing that you spent a few minutes here today!
CHALLENGE LINK
Supplies: Card size 4.25 x 5.5 inches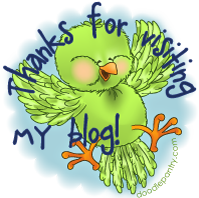 hugs,