WOOT! I hope you enjoyed bringing in the new year and decided to recover by blog hopping today. Today is the first Tuesday in January so that means it is
TECHNIQUE TUESDAY
!! Boy do we have some fun in store for you this month, and to make it even more exciting for me, I am the hostess for the month!!
The technique I chose for this month is a Pedestal Pop-Up card! Now, don't panic because it is really easy and you know Mynnette has created a very easy to follow tutorial. Here is what it looks like (OK I am going to share this but you have to keep a secret because it is my sweetheart's valentine for this year…..sshhhhhh!).
The front of the card is just whatever you want to do to decorate it. The technique is really on the inside (next picture). For this card, I used my StampingUp! Love Impressions paper and some Craftwell cardstock that I embossed with a hearts embossing folder. Your card will be a little bulky because of the popup so I decided to attach my ribbon to the back of the card and just tie the card shut. The glitter letters are from my old stash and the hearts are Sizzlits dies.
Now this is the fun part! You decorate the inside of the card and then make the popup (
click here
for the tutorial). I cut out a red heart to help cover the pedestal since my image didn't cover it as much as I would prefer. I then fussy cut the pre-colored digi bunny from Digital Delights and mounted him on the heart. One of my border stamps creates tiny little hearts in the scraps, and I always save them. I had some from copper metallic paper that I added to the image. The sentiment is a free digi download that I got from Paper Crafts magazine in the Jan/Feb 2012 downloads.
OK now, do me a big favor. Since I am hostess this month, jump over to Technique Tuesday and make a pedestal pop-up card. Trust me; if I can do it anyone can!!!! I would love to see what you come up with. Be sure to check out what all the other Crew members made too! You will be so inspired!
CHALLENGE LINK: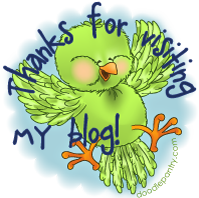 hugs,