Hello my Doodle Pantry friends! Are you ready for Thanksgiving? Ours has become very small since the kids are grown and live so far away, but we still do our traditional meal and enjoy the time together. What is your Thanksgiving tradition? We always roast duck breast and have ham at Christmas. My hubby is not very fond of turkey!
Doodle Pantry is sponsoring the challenge at
Pinspirational Challenge
! I'm sure you will want to go over and play in the challenge, but first I have a little inspiration for you.
This digi file from Doodle Pantry was perfect for this challenge! I combined it with the Card Cut 9 cut file and had a quick and beautiful card! The papers and image are all from the Manger Lamb digi set. The sentiment is from Blessed Christmas.
Now it is your turn! Get over to
Pinspirational Challenge
and show us what you create! Use a Doodle Pantry image and enter it in the Doodle Pantry Challenge for a second chance to win. Plus you will get the Featured Product (below)!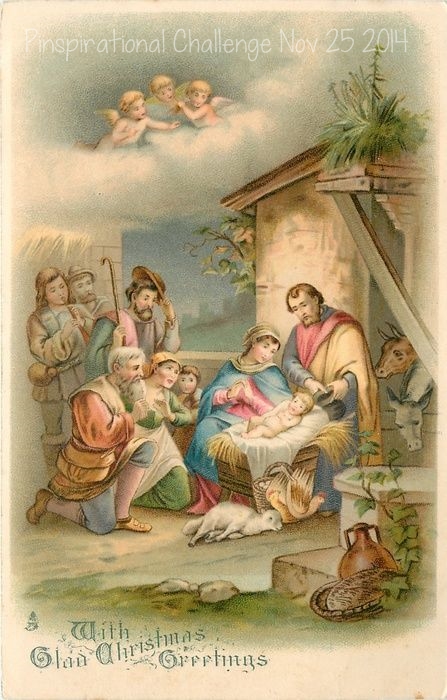 I hope you enjoyed my card!Thanks so much for stopping by to see what is going on at the
Doodle Pantry
. After leaving a comment here for me, please check out all of the awesome inspiration from our wonderfully creative Design Team!
Happy Crafting!