Hello my Doodle Pantry friends! Today Doodle Pantry is sponsoring the challenge over at
Sweet Sketch Wed
. I'm sure you will want to go over and play in the challenge, but first I have a little inspiration for you.
For this sketch challenge I chose Feathery Friends for the sentiment and the Pelican. I wanted the Pelican to have a gift to give so I used the fish with a bow from Winter Critters. I used Copic markers to color the images. I used my Cameo to cut the ovals and added Washi Tape to create the stripes in the sketch. The stitching is supposed to help create the border and the dots are for the design around the oval. Ihope you like!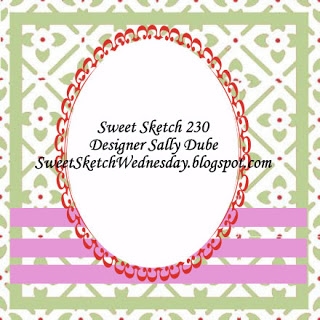 ---
I hope you enjoyed my card and don't forget to join
our challenge
! Here is your link:
Thanks so much for stopping by to see what is going on at the
Doodle Pantry
. After leaving a comment here for me, please check out all of the awesome inspiration from our wonderfully creative Design Team!
Happy Crafting!