I am so thankful (and fortunate) that our son will be home for Christmas. We are so proud of his service to our country, but there are so many families with a loved one in the military who will not have that soldier home for the holidays (ok for the non-Army folks, I use the term soldier to refer to all troops. No offense intended). I used to never think about this, but now that our son is in the Army, I think about these types of things. I cannot imagine how hard it must be for parents with a child in harms way anytime, but especially during the holidays. The parents of our deployed are very brave, strong, courageous people who are rarely recognized for the sacrifices that they make too. Please remember our military personnel and their loved ones during the holiday season.
Since our son will be home, I decided to adopt a deployed soldier to send a Care Package to and I included this card in the box. I used the Mojo Monday sketch.
These gorgeous papers came in a prize package I won from Taylored Expressions. I don't know the manufacturer but I love these papers! They are perfect for AnyHero cards. The banner stamp is from Taylored Expressions (I think they are retired) and both sentiments are Verve.
I hope my "adopted" soldier enjoys his goodies and this card.
Here is the link to the challenge:

Thanks for stopping by!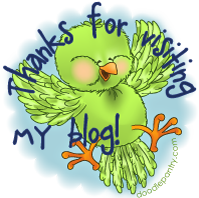 hugs,