Hi sweet friends! I am so sorry I have not been posting this week, but it has been so incredibly busy here! I did find an afternoon to crunch out some quick birthday cards for deployed soldiers, so I thought I would share them today.
Although I am still making cards for Operation Write Home, I am going to send cards to deployed soldiers too! This month all birthdays are for men, so I had the opportunity to work on making masculine cards. Well, at least I think they are masculine. My DH said they are a female's version of masculine LOL. All of them are made completely with scraps from my scrap paper bin and use Paper Smooches stamps. Of course I have Spellbinders on them, some use embossing folders and most have Distress ink. They almost all have some hardware simply because I don't know what else to use to embellish a masculine card.
I hope you enjoyed seeing these and will visit again! Have a great weekend!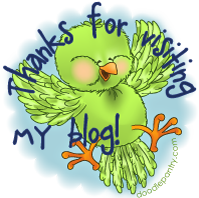 hugs,