Hello sweeties! I am popping in with my **second post** for today, so please be sure to scroll down to see my first one. I have lots to share with you this week!
This card was inspired by CAS-ual Fridays challenge "Love Letters" - Use letters creatively in your CAS project - die cuts, alpha stamps or stickers etc.
This card will be a birthday card going to one of our deployed heroes somewhere in the world. I recently bought CAS-ual Fridays RAD stamp set because I thought it would be great for making these birthday cards. I hope that my wrapping the sentiment qualifies this card for the CAS-ual Friday challenge this week. I made the stars by cutting them out and then using Crystal Effects on them.
I was also inspired by this gorgeous CAS card by Birgit Biggan who is one of my favorite CAS card makers!
Thanks for stopping by today!
CHALLENGE LINK
CFC88: Use letters creatively in your CAS project - die cuts, alpha stamps or stickers etc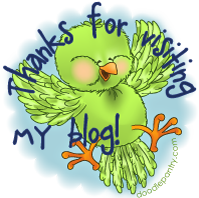 hugs,