Hello my Doodle Pantry friends! I hope you had fun last night with all of the Trick or Treaters!
Today is the first of NOVEMBER so that means it is time for the new Doodle Pantry RELEASE and the start of the DPDC52 challenge!!!! You will want to check out all of the great sets this month, but let's start with this one!
(A2; Digital stamp set: Doodle Pantry (FANCY PIE – free with purchase!); Cut files: Doodle Pantry (CARD CUT PUMPKIN), flower: Silhouette Studio)
This month, I decided to try the card cut file and I'm so happy I did! I love how it turned out. I combined it with the new digi file called Fancy Pie. I used the light yellow solid and merged the pie and sentiment, sizing them for the opening. I printed two designed papers and one solid to use for cutting the card. Last, I cut a flower and added it to the top.
I hope you enjoyed my cards! Be sure to click here to see all of the new releases for this month and join us for DPDC52!
---
FREE WITH PURCHASE November 1 – November 24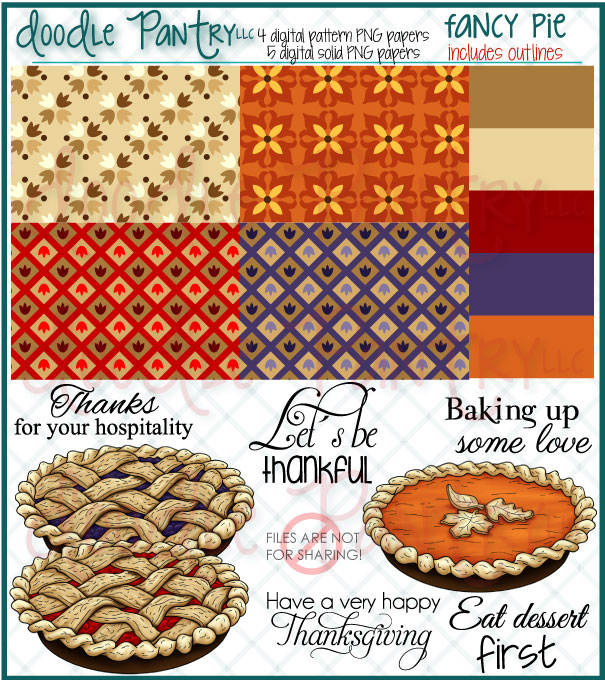 November FEATURED PRODUCT – DPDC52: Link up a project using a Doodle Pantry illustration, that also follows the challenge rules, and you get emailed this for free!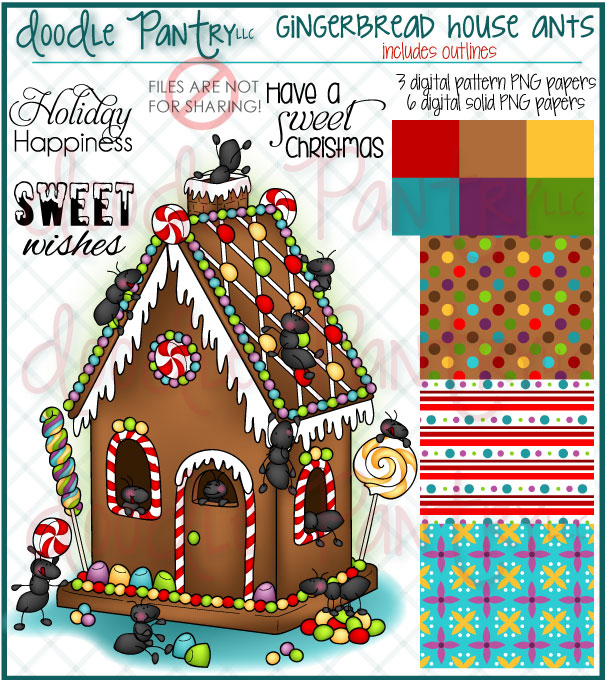 ---
Thanks so much for stopping by to see what is going on at the Doodle Pantry. After leaving a comment here for me, please check out all of the awesome inspiration from our wonderfully creative Design Team!
Happy Crafting!