Hello my Doodle Pantry friends! Today is Tuesday, so that means more products from Doodle Pantry! Today's release includes some file cuts and cute images. I ended up making two cards for today, so here goes!

The square card is a cut file just full of fun ways to use hearts! The heart with words in it is from the Words of Heart file as are the digital papers.
For the truck card, I merged the teal, background with the sentiment and line art truck. I printed and colored the truck with Copic markers. I then used an embossing border to emboss the top of the panel and sanded the dots. The digi papers and the solid paper are all from the Little Boy Valentines set.
Thanks so much for stopping by!
---
We have a THEME:In honor of Milk Day, which is January 11 this year, we have a theme of MILK, and optional to USE BUTTONS or BRADS. That means to use an image that has to do with milk... cheese, yogurt, ice cream, cows... you get the idea? But we'd also like to see either some BUTTONS or BRADS on the project as well.
---
Be sure to check back every week! Products will be released each Tuesday this month!
FREE WITH PURCHASE JANUARY 13-26 ONLY!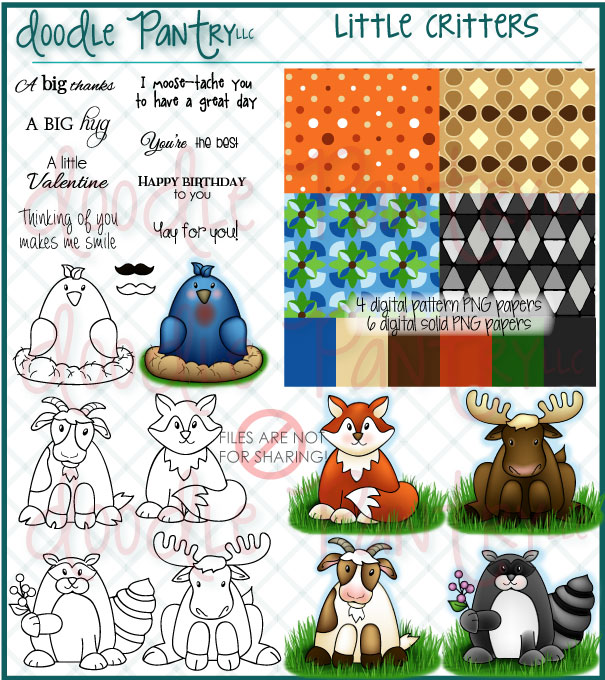 ---
I hope you enjoyed my card!Thanks so much for stopping by to see what is going on at the
Doodle Pantry
. After leaving a comment here for me, please check out all of the awesome inspiration from our wonderfully creative Design Team!
Happy Crafting!