I am popping in to show you my CAS-ual Fridays submission, but first, my thoughts and prayers are with our friends up North who are in harms way today. The videos and pictures coming out in the news are very sobering and terrifying this morning. I just hope people heeded the warnings and evacuated when they were asked to leave. Please pray for everyone in the path of this storm.
I had already finished this card when my new stamps from CAS-ual Fridays Stamps arrived, so I will be back with another card, this time for the Less is More challenge and will use my new stamps for that!
OK. Enough talk, let's check out the card!
The challenge at CAS-ual Fridays is to create something using Kraft, so I used Kraft as my background and embossed it with my new Cuttlebug embossing folder. The gorgeous Hydrangea stamp is from Inspired by Stamping and the best part is, it is FREE with your $50 or more purchase!!!! I colored it with my Copics and then cut it out using my Spellbinders. The sentiment is also from IBS.
Links to challenges:
CFC76: Create a Clean And Simple project using Kraft. It can be a card, tag, layout, etc., as long as it's CAS
Clean and Simple Stamping 214 sketch
Supplies: Size = 4.25 x 5.5"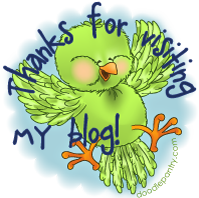 hugs,