Today, Doodle Pantry is sponsoring Crafting for all Seasons and the theme is Falling Leaves. I decided although today is Halloween, I would just do a fall themed card with some fallen leaves and chose Doodle Pantry's Harvest Bounty COLOR.
I used a bunch of scrap paper on this card and love the way it all went together. After printing the image (and the sentiment ) from Harvest Bounty, I cut it out with the SB Classic Circles and mounted on a Lacey Circle. The pretty flourish medallion is from Memory Box.
Be sure to go over to Crafting for all Seasons and join in with their challenge. OH, don't forget to use a Doodle Pantry image and you can participate in our challenge too!
Supplies: Size = 4.25 x 5.5"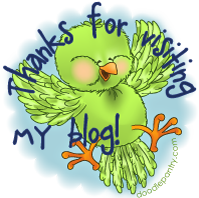 hugs,