Hi sweet friends! I have been so afraid you all thought I stopped blogging. I am finally getting back to normal thanks to some great meds from my doctor!
Today I have a somewhat CAS card for you:
I just adore this cute image from Tiddly Inks and knew I had to use it for a card for my DD and DSiL who just moved into a new house. I colored with Copics and mounted on red cardstock. I used a Paper Smooches sentiment and punched the bottom of the white layer with a Martha Stewart border punch. I am entering this card at the Just Add Ink and CAS-ual Fridays challenges (links below).
I also quilled something for them which I promptly shipped off without getting a good photo. Anyway, here is a picture (from my cell phone LOL) that I took when I was getting this framed.
And, this is a picture of it all framed and on her wall (grabbed it from FB LOL). I know they are not the clearest pictures, but hopefully you get the idea.
Thanks so much for visiting with me today!
CHALLENGE LINK
CFC87: Use markers in your Clean And Simple Creation
Remember... a little can go a loooong way!
You can color an image, or an element, or get creative and show us some fun techniques!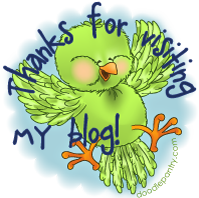 hugs,