Hi again! Another quick post here on Friday. If you missed my first post of the day, please scroll down after this post to see it!
This is another one of the cards I struggled with this week. I just could not get the arrangement to work, but hopefully in the end this card is OK.
I made this card for the Paper Smooches challenge (Polka Dots) and the OWH Midweek Throw Down (Cards 4 Kids). I don't usually do kids cards, so I think that is why this one challenged me so much. Ok enough talk….on to the card!
I have been collecting new Paper Smooches stamps because I want to make more kids cards for OWH and I just love the cute little critters from PS. The polka dots are in the background paper, and both the giraffe and zebra. All of the papers came from my scrap bin! Three little yellow "button" brads and yellow ribbon complete this little card.
Thanks for stopping by again! Please be sure to check out my first post of the day below. Now I'm off to take care of chores!
CHALLENGE LINKS
OWH MIDWEEK THROWDOWN – Cards 4 Kids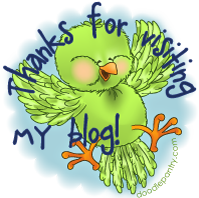 hugs,