Hi sweet friends! Welcome to challenge #13 at Inkspirational. We have had a great month and it has been fun seeing all of your beautiful creations. I can't wait to see what you have to share with us this week!
I know you will want to see all the gorgeous creations from our DT, as well as the awesome DT at Inspired by Stamping, so be sure to check out their cards at Inspirational and leave a little love after you see mine!
This week we have a SKETCH challenge for you and here is my card.
I decided to use one of Inspired by Stamping's Delicate Doily stamps for the image in the circle. I stamped it on the base of the card, used a gel pen all over it, and then rubbed DI over it. This process created a beautiful shimmering image that I framed with the upper layer. The sentiment and frame are also Inspired by Stamping stamps. The ribbon is from RRR and the sentiment is cut with a SB.
CHALLENGE LINK
OUR SPONSOR:
Joanna, at Inspired by Stamping is graciously sponsoring our challenge this month! Her store is filled with gorgeous stamps, flowers, ribbons and lace, as well as dies. And best of all, she is giving one $20.00 gift card to our monthly winner! Be sure to check out her store. I know you will love it. (Remember, you must play in all four challenges this month to be eligible to win!)
Thank you so much for stopping by today! Please hop over to Inkspirational to see all of the beautiful "inkspiration" from the DT!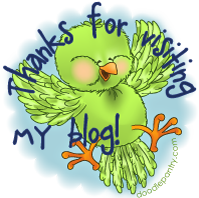 hugs,